Testimonials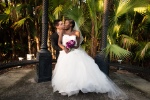 Jennifer & Kevin October 8, 2013 Rated 5 Stars in thumbtack.com.Mr. Nivar did a fantastic job!!!! The quality was crisp and clear and he got all of the details plus. I would recomend him to anyone. I would also use him again on the future.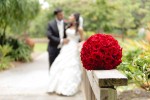 September 26, 2013 Rated 5 stars in Thumbtack.com Oscar Conde Mr. Nivar was very courteous and professional. It was a really pleasure work with him. Mr. Nivar was responsible and comprehended everything what we looking for. He attended my calls and requests on time and in a very professional manner. I'll definitely recommend Mr. Nivar for any event. We were truly satisfied .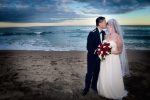 September 17, 2013. Rated 5 stars in Thumbtack.comI would highly recommend Nivar Photography to anyone looking for great photography and videography. Manuel does excellent work and is a pleasure to work with. Lauren
Rated 5 stars by Emma Claude in Wedplan.net January 5, 2013 Our wedding was on 10/20/2012 in Davie, FL. We already had a photographer but needed a videographer. We found Nivar Photography and contacted Nivar, who promptly responded. Even though Nivar photography is based in Port St Lucie, they traveled for our wedding and worked with our budget. We are very happy with the work that they did in capturing our special day. They captured the important moments and the video quality is excellent! We now have something we can share with friends and family for years to come. I recommend Nivar photography. Nivar will work with you. I would definitely hire them again. Sincerely,Emma and Mike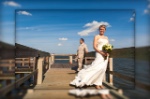 Rated 4.8 Stars in weddingwire.com by Caleb 3-3-12 Nivar provided photography and videography services for our March 3 wedding in Sebastian, Florida. He is a great guy and my wife and I enjoyed working with him. He is passionate and knowledgable about photography and is very flexible to ensure the bride and groom's wishes were granted.One thing my wife and I appreciated was that he had us take a picture with each person at the wedding. Granted we had a small wedding (65 people) so it only took like 10 minutes to go to each table and get a quick picture. This might not be possible for larger weddings. We also appreciated that he drove up to the wedding venue area to "scope out" the location and local areas for good picture spots. I will edit this review once we actually get the video and pictures back. Edit 4/25/12 We got our pictures and videos back and were very pleased. There was a problem with our DVD (for some reason in our dvd player it wouldn't play) and we called Nivar about it. He was very apologetic and offered to fix it and drive it up to us that night. Of course, I wanted it fixed but realize mistakes happen and did not expect him to drive 35 minutes to my house. I told him it was OK, just send me the DVD's in the mail and I will call to confirm that they worked. 2 hours later he called and said he was in my condo complex with the DVDs. I was so impressed that he did this. It meant the world to my wife and I that he cared enough to hand deliver our wedding video. Nivar takes extreme pride in his work and went out of his way to make sure we were satisfied. After dealing with many vendors, I realize some could care less about you. They just want their check and will do the minimum to get paid. This is not true with Nivar and Nivar photography. His customer service is top notch. One word of advice is to make sure you plan enough time for pictures after the wedding and before the reception. Manuel's creative mind can come up with some great shots. I wish we had more time to just let him do his thing and get more shots. Our wedding was at 2 and reception was at 5. We got everything we wanted in, but know if we had an extra hour or two we would have had even more great shots. I highly recommend Nivar Photography!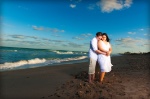 Rated 5 Stars in Weddingchannel.com by Kelly and PabloVERY PROFESSIONAL posted 3/9/2012He works all day(from the time you want him to start till the time you want him to finish) the day of your event. Pricing is great!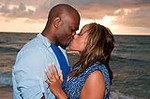 Rated 4 Stars in Weddingchannel.com by Shanda DavisA Night to Remember posted 11/22/2010 My photos were beautiful and excellent quality! Nivar is a great person to capture your day. He cares that the Bride and Groom are happy and does everything possible to make sure that your day is captured and timeless photographs are created that last a lifetime!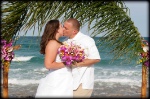 Rated 5 Stars in Weddingchannel.com by Charlie and Maria 09/18/2010 Posted 12/8/2010 Nivar we just wanted to express how happy we are with the engagement and wedding pictures and video that you took. Your a GREAT photographer and although there are so many wedding photographers out there to choose from we are so glad we choose you. You and your staff were able to capture our wedding day perfectly. We could not have asked for a better choice of photographers. You were a pleasure to work with and will recommend you highly. Your A1 in our book good luck to you in your future endovers and if you should ever need referrals for your quility of workmanship feel free to give our name.. May you have a Merry Christmas and a Great New Year!!!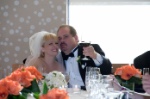 June 17th 2010 Dear Nivar, We received the DVD and photos. I am absolutely thrilled! I can't thank you enough for capturing our ceremony and reception so beautifully and really capturing the essence of our day. Your work was beautiful and I so appreciate your creativity and expertise. Thank you!Charlotte and David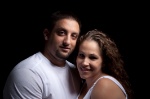 Deidra Sciarrino: July 21th, 2011. Nivar!! Thank you so much for working with my family on our maternity pics. I just viewed the slideshow and it's beautiful. Brought tears to my eyes. I can't wait to work with you again in the future. AMAZING!!!!!!!!!! Thank you. From The Sciarrino Familytimonial.
Nadege & Vladimir: September 4th, 2011. We received the wedding DVD today. We love it. We are very happy with your overall service. We are glad we decided to go with your company. My husband and I thank you very much for helping us have a lasting memory of our wedding day. We will refer our family and friends of the great service and quality you provide. Nadege and Vladimir Jacinthe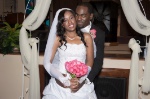 Sheila & Harry: May 28 2010 . Thanks Again Nivar For The Work. I Must Say The Photos And Video Was AMAZING!!!! I Knew I Was Going 2 Get Good Work from you BUT I Didnt Expect This...U R AWSOME!!! Thanks Again!!!!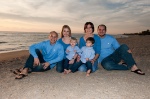 Genny Jackson: October 16th 2010Thank you so much for making our grandson Nicholas's Birthday so special. I loved the photos so much I actually cried while watching. You work is the best! I would highly recommend your services to all my friends.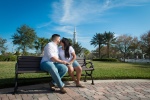 May 13th 2010. Gracias manuel eres un fotografo increible!!!! Ya vi las fotos online wow!!!!May 15 2010 Hola Nivar! Me encanto el video de principio a fin creo que llore mas mirandolo que durante mi boda! Llorando de felicidad!En fin estoy muy contenta y feliz con el video me encanto el final con los highlights... Gracias por todo tu trabajo y profesionalismoSaludos,Claudia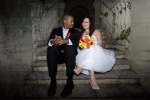 My husband and I were thoroughly pleased with the photography/videography services provided by Nivar Photography. We worked with Nivar Photography for our engagement photo shot as well as for wedding day. Since we were planning our wedding from another state, Nivar was very flexible and responsive to our schedules and when were we able to meet up. The wedding package that we selected fit our budget as well as what we wanted for keepsake purposes...coffee table book and a variety of photos sizes. For the engagement photo shoot, Nivar was very flexible with our schedules, locations, and the unforeseen weather changes in Florida. The photos came out great!! We loved all the photos, from the different angles to poses to the locations. Nivar provided us with a cd of all the photos as well as a slideshow for the road, all done within the same week. For our wedding, held in mid-November, Nivar provided photography and videography services. Nivar's team arrived to each location (hotel, church, bridal party photos, and reception hall) on time and the services provided were very professional. We were able to take photos at cocktail hour and throughout the reception. The photos were online within weeks for our review and selection; password protected. We received cd's of all the photos in the mail a few weeks later. The photos were beautiful!! We cannot wait to select photos for our coffee table book and to print. We also cannot wait to see the video footage from our day! Overall, we were so happy to have worked with Nivar Photography. Nivar is very responsive via email and phone, professional, the quality of the photos taken were fantastic, and his flexibility with scheduling is greatly appreciated. We would definitely recommend Nivar for weddings and engagement photo shoots! We also hope to use their services in the future. Shu Zhen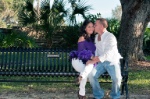 Nivar and his crew did an amazing job capturing one of the important milestones in our lives. From the professionalism, quality of service, flexibility, and overall dedication to our event was spectacular. We will definitely use his services again for future events. Carmela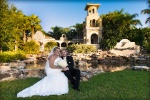 we love nivar photography !!!! manual did such an amazing job !!! he caught every photo we wanted plus more thank you for making our big day!!!! Jennifer North